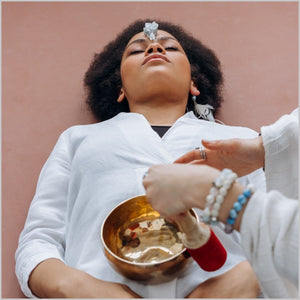 Distance Reiki - Healing
Regular price
$150.00
$0.00
To add to your healing journey/ coaching journey I offer distance Reiki.
This healing modality is done over zoom and is 1 Hour long in duration (plus 15 minutes for setup and debrief). Once purchased, I will reach out to you by email to set up a time and date that works for you to meet.
What is Reiki in a nutshell?
Reiki is an energy healing technique in which a Reiki master (who has undergone formal training in this healing art) uses gentle hand movements with the intention to guide the flow of healthy energy (what's known in Reiki as "life force energy") through the client's body to reduce stress and promote healing. Reiki is a form of complementary and alternative medicine; there's evidence it can reduce daily stress and help with management of some chronic diseases.
Is distance Reiki as effective as in person? 

YES! Distance Reiki works the same as receiving it in person, however it can take place in the comfort of your own home. Since energy can transcend distance, time or space, it can be sent to you, wherever you are!
---
Share this Product
---
More from this collection